Now that you've set up your iHealth account, you will need to link your iHealth device(s) to your ChronicCareIQ account. Doing so will allow ChronicCareIQ to retrieve readings from your iHealth device.
Note: If you haven't created an iHealth account yet, please refer to one of our guides:
Linking Your iHealth Device(s)
On a web browser, sign into ChronicCareIQ.
Answer your questions if you haven't already, then click Manage your iHealth devices.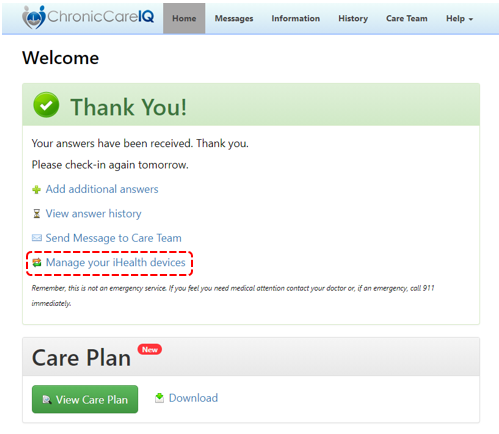 Click Continue to iHealth.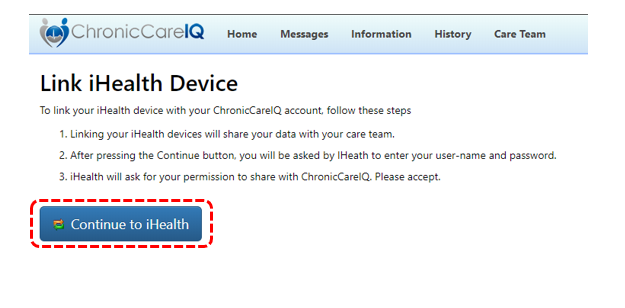 You will be taken to the iHealth Sign In page. Enter in the email address you used for your iHealth account and your iHealth password. Then, click Sign In.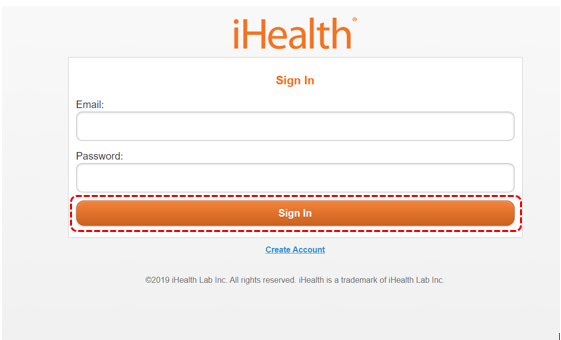 Once you've signed in, you will be brought back to the ChronicCareIQ website. If your account is successfully connected, the following prompt should appear.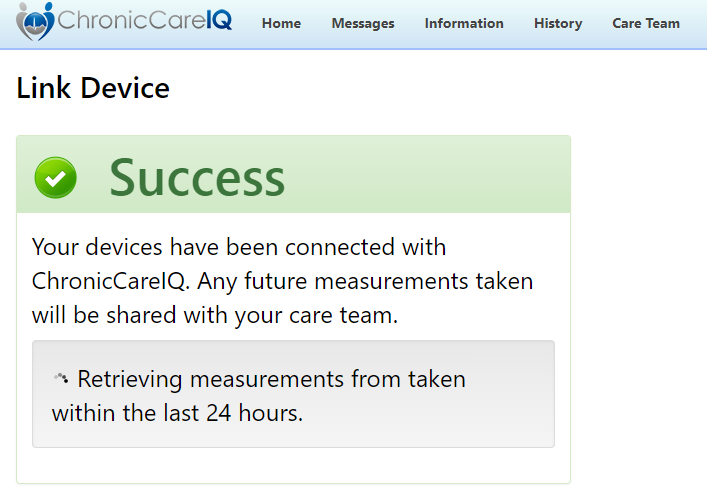 Finally, you will be shown a screen similar to the following.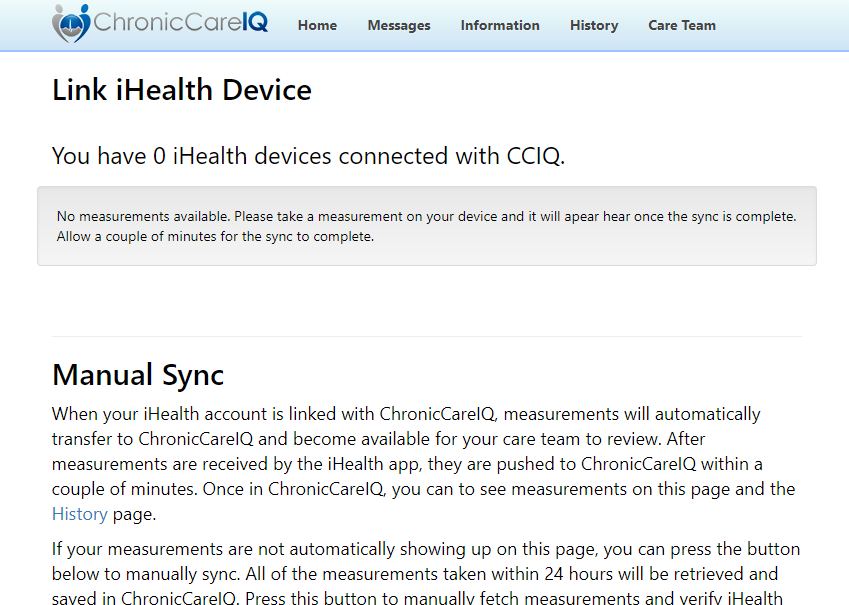 This is your iHealth management center. From here you will be able to view your devices and their number of readings, manually sync readings from the iHealth app, and unlink your iHealth account.
What's next?
Now that you've linked your iHealth account to ChronicCareIQ, you're ready to take measurements!
Please select your device below to be taken to its guide: