Before getting started with this guide, please know that the following are required in order to connect you iHealth devices to ChronicCareIQ.
Smart Phone
iHealth Smart Glucometer
Set Up ChronicCareIQ account
Download the Free iGluco App
Search for iGluco in the Google Play Store and install the app.

Linking Your iHealth Glucometer
Before going further, please make sure you have your iHealth glucometer nearby.
Launch the iGluco App.
Click Login.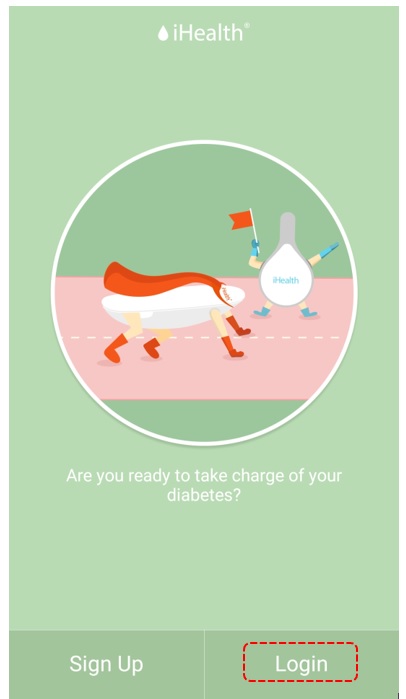 You will be prompted to allow the iGluco App access to your files. Click Allow.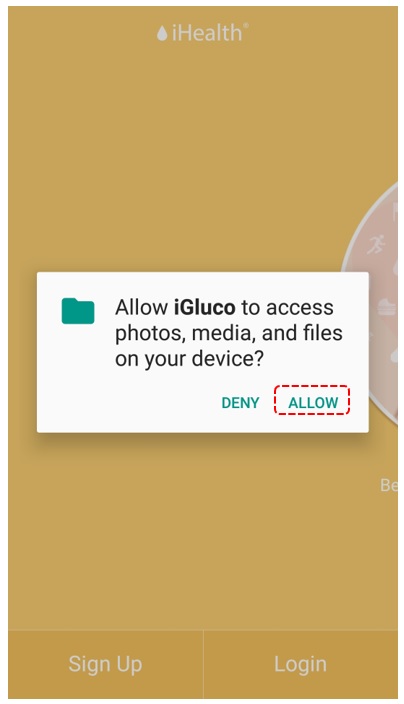 You will also be prompted to allow the iGluco App access to your Samsung Health data. Click the button next to All permissions.
Click Done.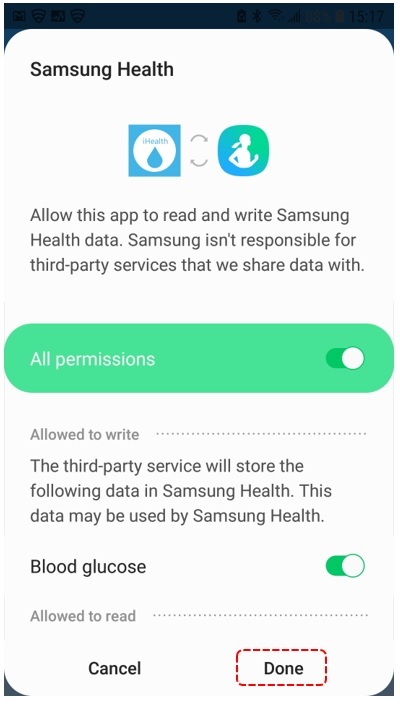 Next, you will be asked to sign in. Enter the credentials for your iHealth account in the spaces provided. Then, click Login.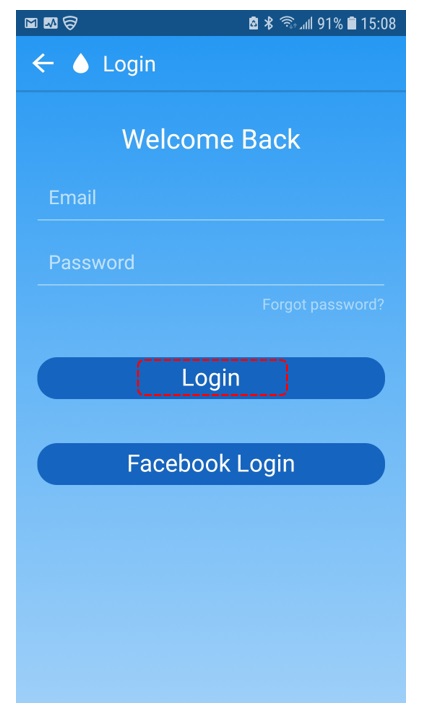 Upon signing in, you will be shown a quick 'tutorial' of the home screen. Once you are done reading, click Next.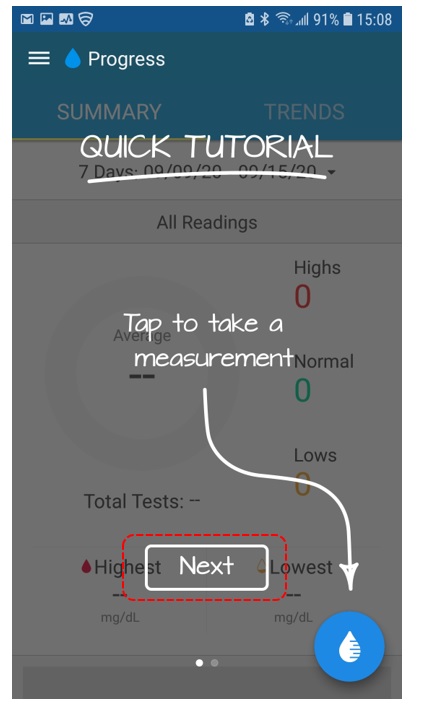 There will be one other tutorial slide showing you where the navigation bar is. Once you have finished reading, click Do not show this again.
Click GOT IT.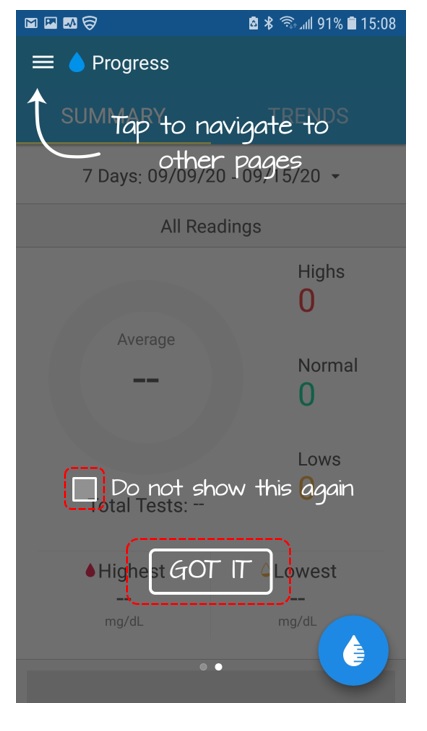 Now that you have signed in and completed the tutorial, you will be shown the splash screen. This is the screen that will be displayed to you from now on when you sign in.
We are now going to link your Glucometer to the App. Click the menu tab in the upper left corner.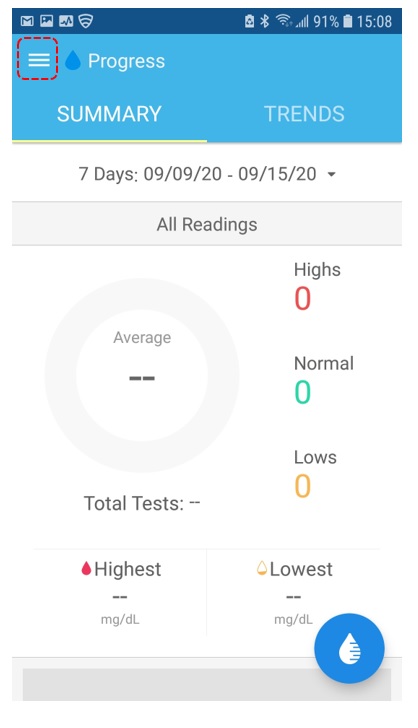 Next, click Settings.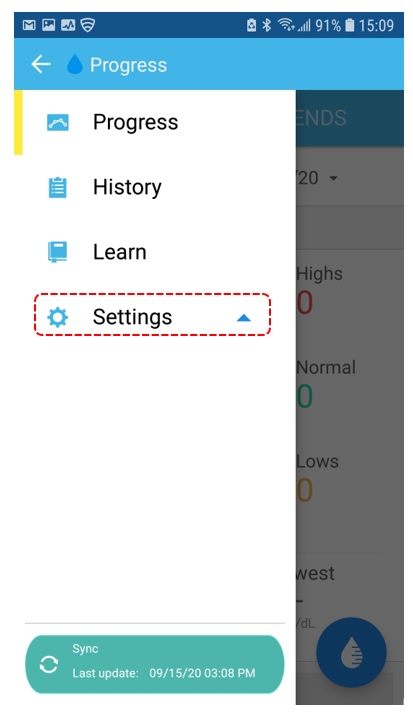 Click My Devices.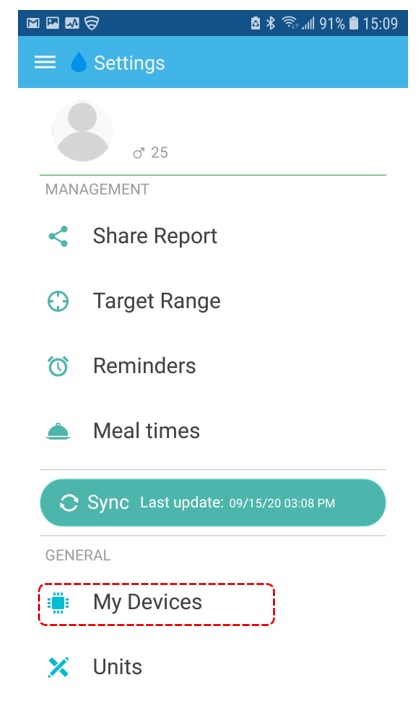 Click on the glucometer that you have. If you are unsure, you can find the name of it on its box.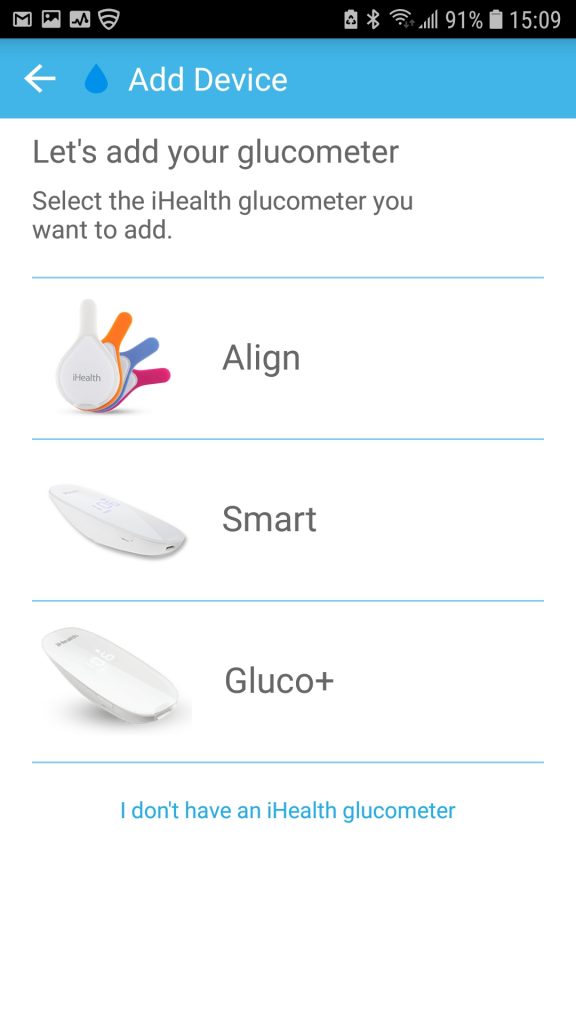 In order for the iGluco App to sync with your glucometer, you will need to allow the App access to your location. Click Allow.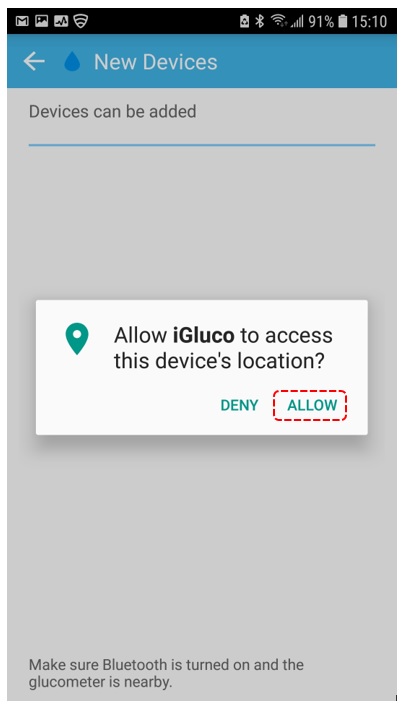 Once you've clicked your device, your phone will begin to search for your glucometer. Please make sure your Bluetooth is turned on.
Eventually, your glucometer should appear and your screen should resemble the following.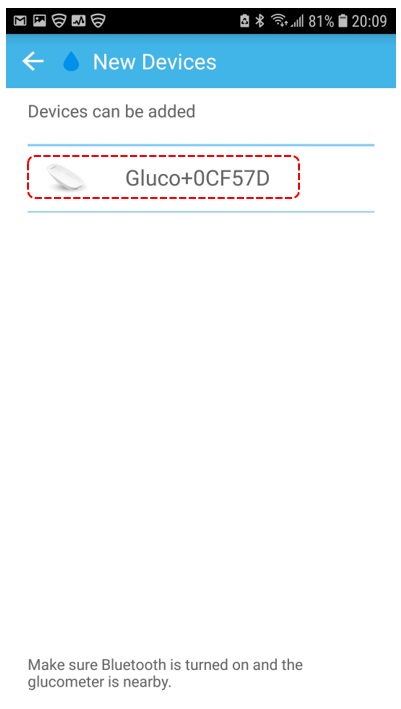 To add your device, click on it.
If you have successfully linked your glucometer, you will be shown a screen resembling the following.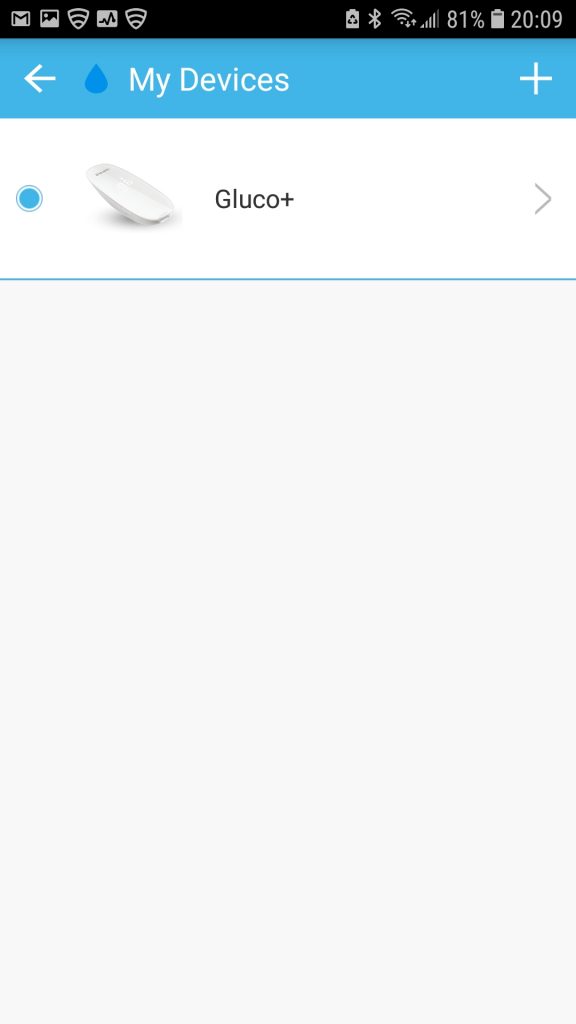 Congratulations, you have paired your iHealth Glucometer and are now ready to take readings!
What's Next?
If you are ready to take your first reading with your iHealth Smart Glucometer, please refer to our guide below.