Before getting started with this guide, please know that the following are required in order to connect you iHealth devices to ChronicCareIQ.
Smart Phone
iHealth Blood Pressure Monitor
Set Up ChronicCareIQ account
Linking your iHealth Blood Pressure Monitor
Launch the iHealth App.
Click on the menu tab in the upper left corner.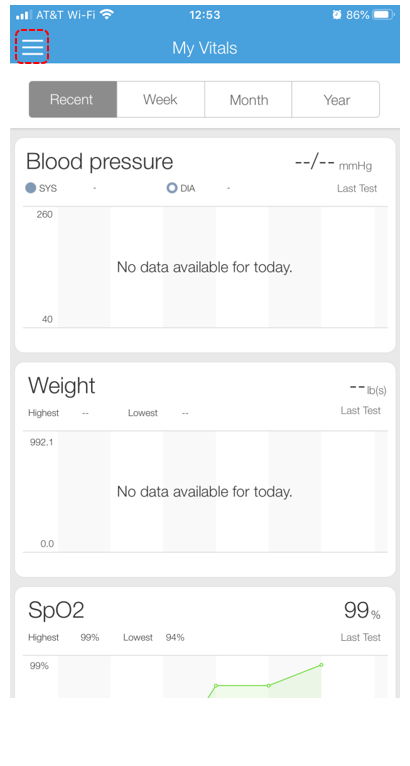 Click Set Up My Devices.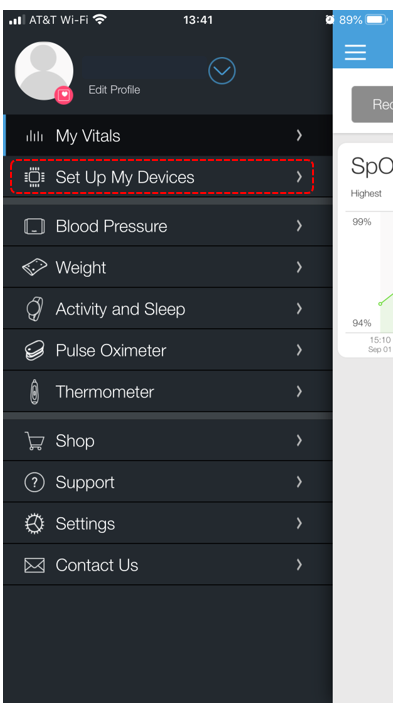 Click Select New Device.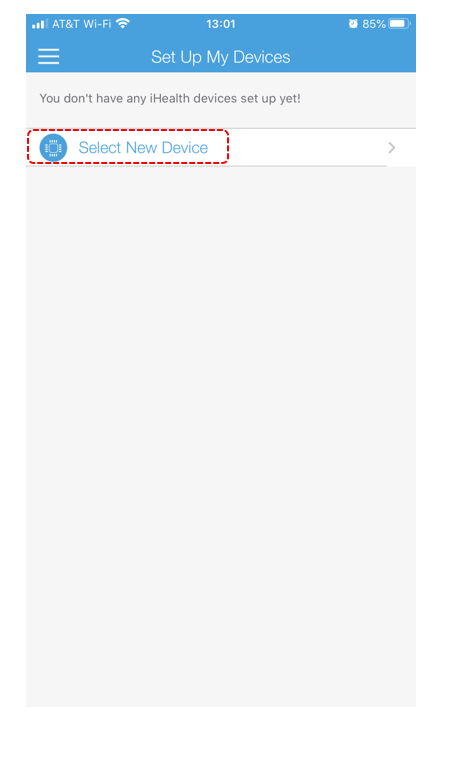 Click the option for Blood Pressure Monitors, at the top.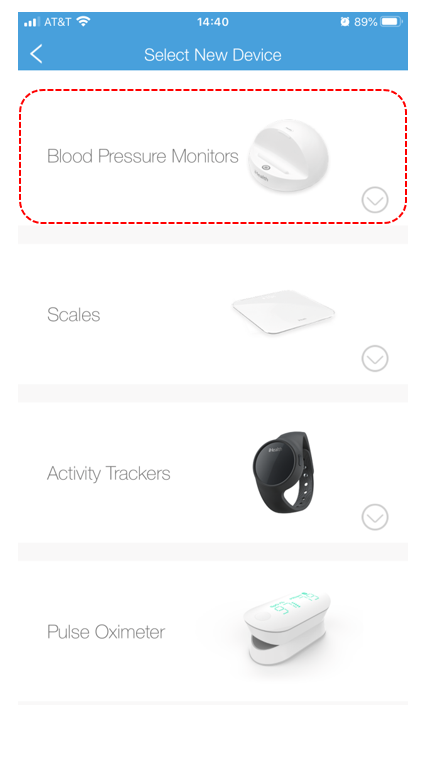 Select your type of Blood Pressure Monitor. If you do not know which Blood Pressure Monitor you have, you will need to check its box.
iHealth Blood Pressure Device – Setup Instructions
Please select your device to view a short video tutorial for setup.
What's Next?
If you are ready to take your first reading with your iHealth Blood Pressure Monitor, please refer to our guide below.