For more information about iHealth, please refer to their website.
Before getting started with this guide, please know that the following are required to be able to set up your iHealth device(s) with ChronicCareIQ:
iPhone or iPad
iHealth Device
CCIQ Account
Download the Free iHealth App
Search for iHealth in the App Store and install the app.

Setting Up Your iHealth Account (iOS)
Now that you have the iHealth app installed on your iPhone or iPad, you're ready to create your account!
Launch the iHealth App.
Upon opening the app, you will be prompted to use Bluetooth. Please note, you MUST allow Bluetooth in order to use iHealth devices. Click Ok.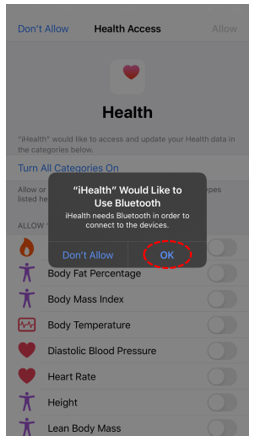 Next, you will be prompted to allow Notifications. Click Allow.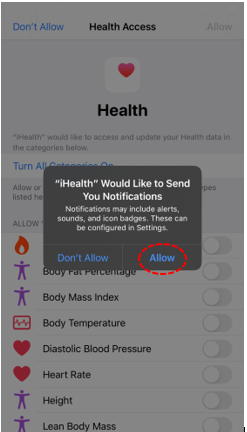 In order for your iHealth device(s) to track your vitals, you will need to give the app permission. We recommended clicking Turn All Categories On.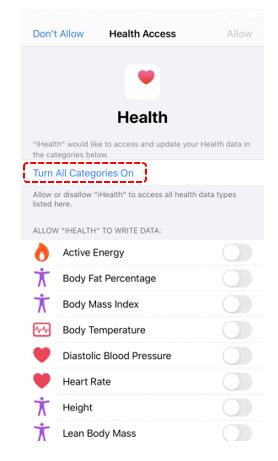 Once you have selected what data the iHealth app may access, click Allow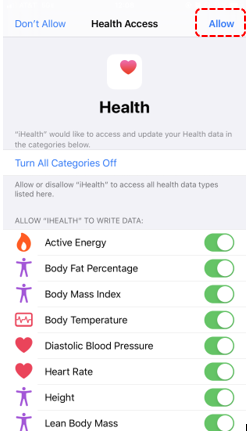 Swipe right two times until you are shown the following screen.
Click Start your healthy journey.
Next, you will need to create your iHealth account by clicking Create a new account.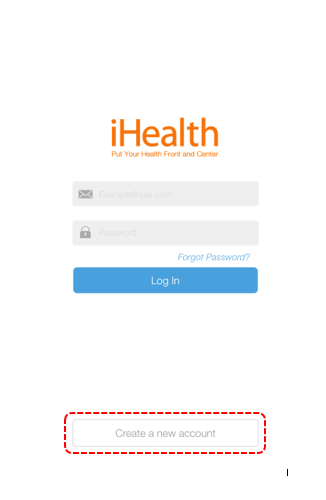 Input your first name and last name.
Select your gender.
Click Next.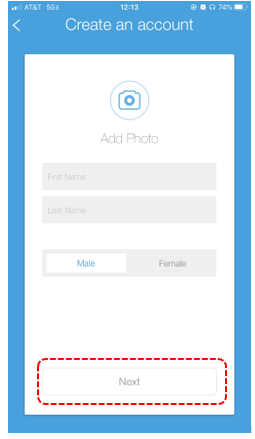 Input your birthdate, height, weight, and region.
Click Next.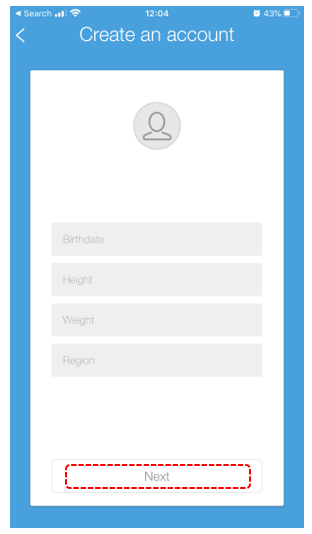 Finally, input your email address, and your desired password twice. *We Recommend writing your password down somewhere for safe keeping
Click Create my account.
You will now be shown the Terms and Agreements for using the iHealth app. Read to the bottom of the screen and then click the box labeled, "By registering an iHealth account, you have read and agreed with iHealth's Terms of Use and Privacy Policies.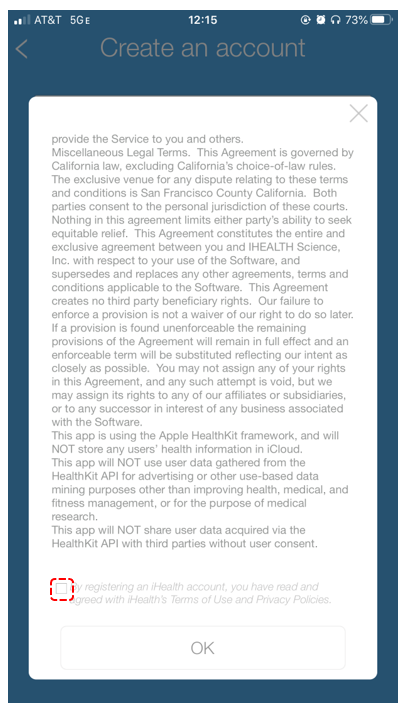 Upon agreeing to the terms, you will be able to click OK.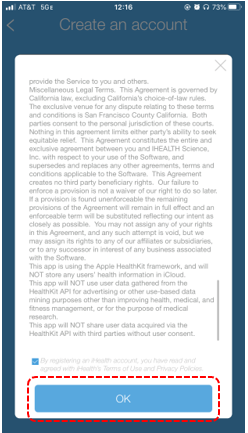 What's Next?
Now that you have created your iHealth account, you will need to link it to your ChronicCareIQ account. Please see the following guide on how to do so: